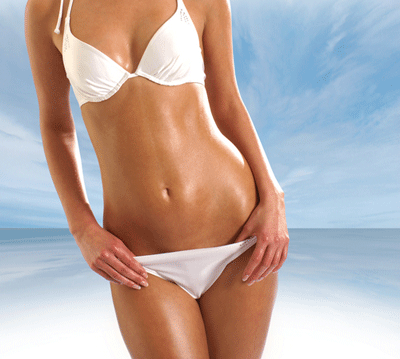 Frequently Asked Questions:
How does the Spray Tanning System work?
The incredible Sunless Tanning Solution is professionally applied in a private tent by a certified spray tanning technician. This takes about 5 minutes. It is not necessary to remove all your clothing, only that which covers those areas to be tanned. Once you step into the tent your spray tanning technician will guide you to stand in various positions to ensure a perfect tan is applied evenly over all areas of the body. This is one of the main reasons why our application technique is so successful: a qualified technician is ensuring that the tan is applied properly, unlike automated tanning booths where there is no guarantee that the person being sprayed is in the correct position to ensure a perfect tan.You will experience an immediate natural looking tan that will continue to develop over the next 5 to 12 hours. Once the technician is finished you can then get dressed immediately.
Is Spray Tanning safe?
Our exclusive Spray Tanning Solution is regarded the world over as one of the finest. The unique combination of natural bronzers and the approved cosmetic tanning agent DHA produce a truly remarkable instant tanning result. DHA is manufactured from sugar. DHA is approved as safe for use throughout the world today. Dihydroxyacetone (DHA) has been used in the cosmetic industry for over 30 years. With improvements in technology, this product now produces a beautiful and natural looking tan without exposure to ultraviolet light. Our product contains no alcohol, oils, perfumes or potentially harmful chemicals or preservatives.
How good are the results?
Spray tanning gives you an impressive and natural looking tan. In fact in many instances, the result can be superior to sun and tanning bed exposure.
How long will my Spray Tan last?
You can expect your Spray Tan to last for up to 5 to 7 days depending upon your skin type and preparation. Regular moisturizing will extend the tanís life.
How do I get my Spray Tan!
It's easy, simply make an appointment. I will provide you with all the information you need to ensure you of the optimum tanning result.