Massage or Tanning Gift Certificates
A gift certificate for massage, lymphatic therapy or airbrush spray tanning is a wonderful treat for any friend or family member who lives in or may be visiting the Santa Barbara area.
Massage and bodywork is a nurturing gift that shows you care about another's wellbeing.
Good for all occasions!

Christmas
Hannukah
Birthday
Mother's Day
Father's Day
Valentine's Day
Secretaries Day!
Anniversary gift!

Graduation
Bride's Maid gift
Wedding shower
Baby shower

Everyone Loves It!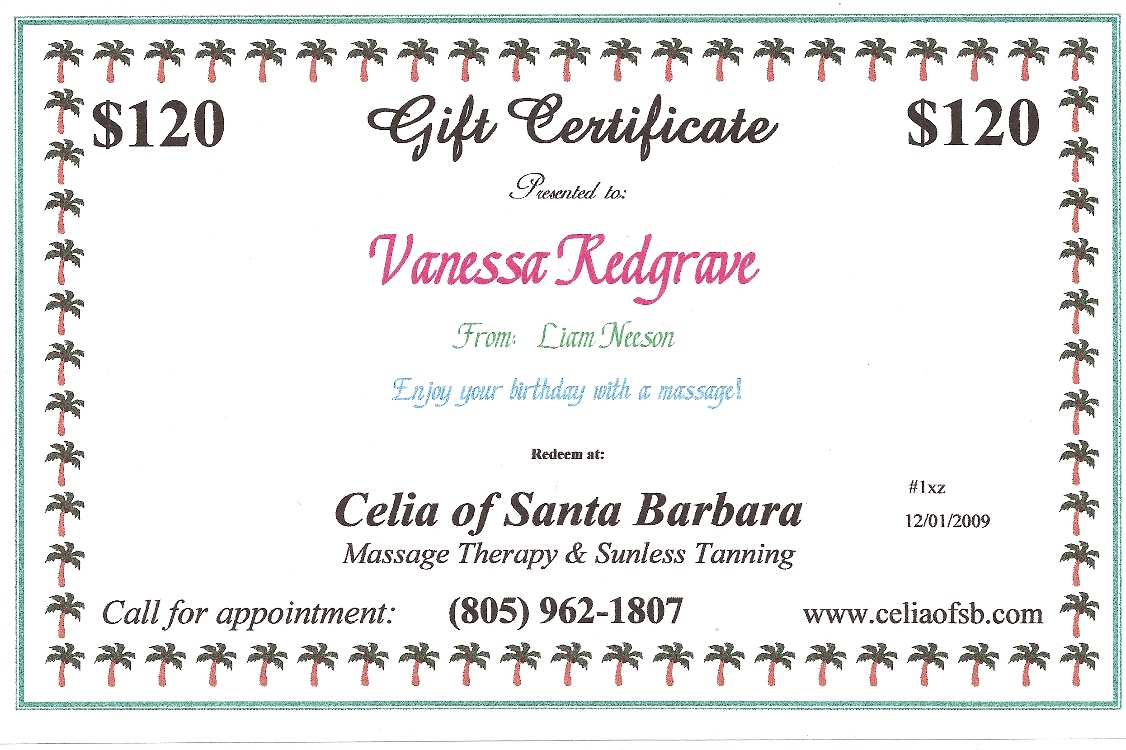 You can buy them as gifts for others or for yourself!
Buy them now, and use them anytime in the future.
Gift Certificates don't expire, so use them throughout the year.
Choose length of session from 1 hour, 75 minute, or 90 minute treatment.
Mobile tanning certificates are good for Summerland, Montecito, Santa Barbara, and Goleta areas
Cash, Check*, or Credit Card accepted.
* (checks subject to certain restrictions)

Don't Wait!
Call for your gift certificates today!

CELIA OF SANTA BARBARA
(805) 962-1807

or send me an e-mail at: